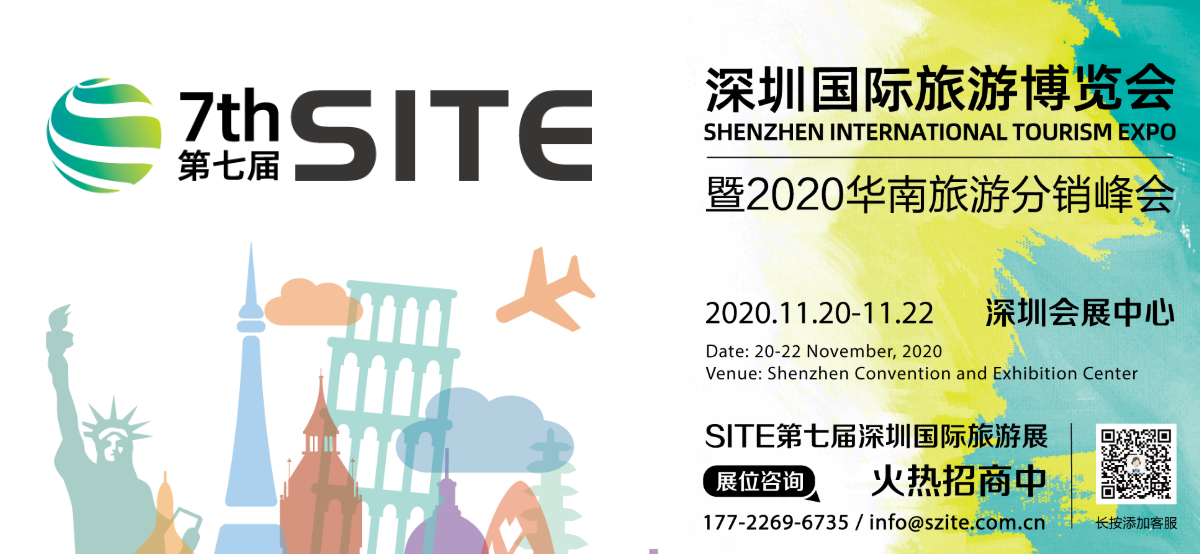 Exhibition Overview

Since its establishment in 2014, Shenzhen International Tourism Expo has been deeply cultivating the tourism industry. Through professionalization, marketization, internationalization and branding,it has developed into an important window and platform for the communication and negotiation between buyers and exhibitors on the industrial chain.
Introduction of the Host City
Shenzhen, a coastal city in the south of China, adjacent to Hongkong and Macao, is the window of China's opening to the outside world, one of the core hubs of the "Great Bay areaof the Guangdong- -Hong Kong -Macao, and an important tourist destination, source of tourists and distribution center for inbound and outbound tourism in China. In 2018, theborder inspection agencies across the country inspected 650 million people, and Shenzhen Port had inspected 250 million people, accounting for more than one. -third of the country's share. It has the most ports and the most entry and exit cities in China. Shenzhen, with complete sea, land, air and rail supporting facilities, has achieved 144 hour transitvisa free policy, and one hour land transportation to all major cities in Guangdong, Hongkong and Macao.
By the end of 2018, there were nearly 1,500 tourism enterprises in Shenzhen, including 950 travel agencies. 230 outbound agencies, and more than 2,000 travel agencies in thecity. In 2018, Shenzhen's total tourism revenue was RMB160.9 bllin. and inbound tourism revenue was 5.1 billion U.S. dollars.
Shenzhen with a permanent population of more than 13 million, has a per capita disposable income of 57,000 yuan in 2018, far more than Beijing, Shanghai and Guangzhou. It isone of the fastest growing cities in the world and one of the most economically developed cities in China.In 2019, Shenzhen's gross domestic product (GDP) was RMB 2.7 trillion,ranking the third in China's large and medium- -sized cities, which has been able to go hand in hand with San Francisco, Washington and other famous cities.
The total number of high- tech enterprises in Shenzhen has exceeded 14.000, and it has long been the "Silicon Valley of China", casting 7 of Fortune 500 companies, such as Tencent,Huawei, DJI CIMC, Vanke, AMER, BYD, ROYOLE, and other outstanding companies.